Our Free Estate Planning Guide
Understanding Estate Planning & Living Trusts
A practical overview of Estate Planning for Minnesotans
Do you need an estate plan but aren't sure where to begin? Or do you have a will or revocable "living" trust that hasn't been reviewed or updated in many years? You're not alone.
What are the differences between a will and a "living" trust? What kind of incapacity planning documents should I have? Should I be worried about probate or estate taxes? How do I make sure my assets pass to the right people at the right time?
These are just a few of the many questions we hear from Minnesotans regularly and a few of the concerns we'll address in our FREE guidebook, Understanding Estate Planning & Living Trusts.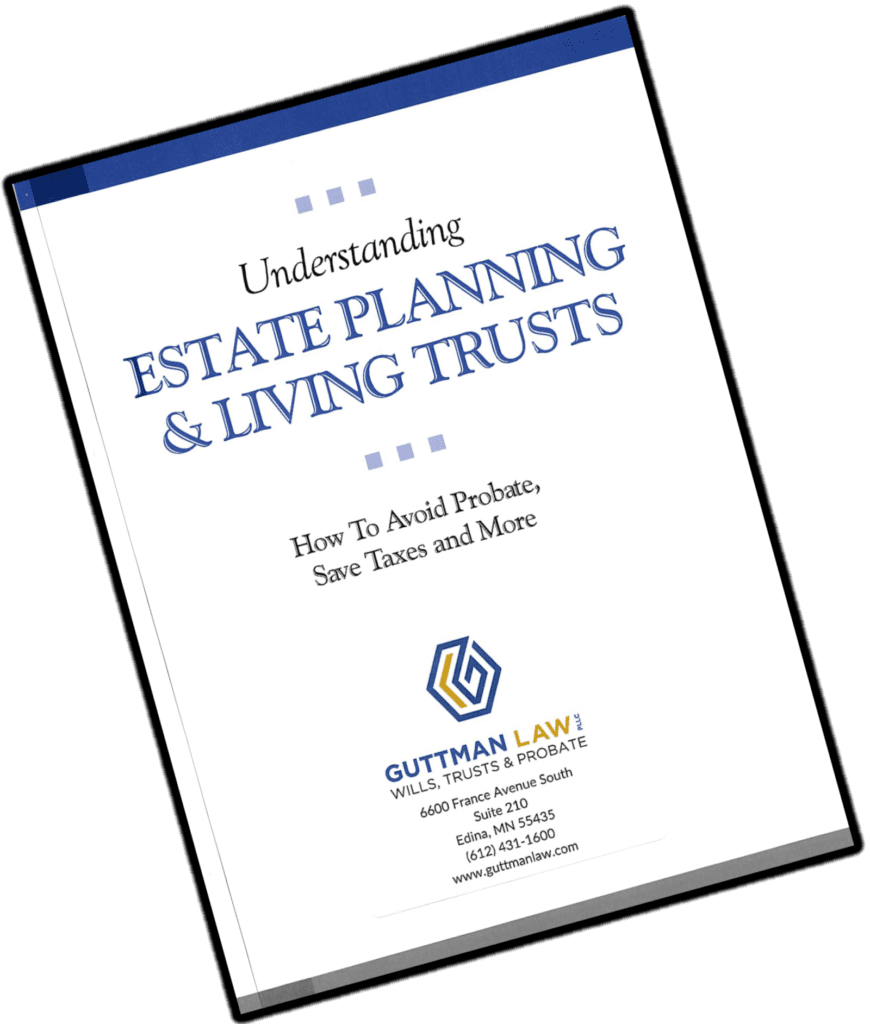 Estate planning can feel like a complicated and overwhelming process, but with the assistance of an experienced estate planning lawyer, you can address your unique goals and concerns in an effective and efficient manner.
Be sure to complete and submit the form on this page to request your free copy of our guidebook. By requesting a free copy of our guidebook, Understanding Estate Planning & Living Trusts, you also qualify for a complimentary, remote consultation with estate planning attorneys Matt Guttman or Jaime Reff-Wagner.
We value and respect your privacy. We will not sell, exchange, or otherwise distribute your name, address, phone number, or other information.